Deika King, ND, MH, CCT, PSc.D
Naturopathic Doctor Houston
Deika King is NOT a medical doctor, she is a Doctor of Traditional Naturopathy, an Integrative Cancer Educator, Clinical Thermographer, Master Herbalist, Holistic Cancer Coach, and a Registered Natural Health Practitioner.
She specializes in women's health with a focus on breast health and health restoration. She has helped women overcome breast health concerns and overall health challenges and has helped them to achieve their wellness goals by creating individualized strategies that address their core health concerns.​
As a Traditional Naturopath, Deika King specializes in wellness, which means that she teaches her clients how to apply natural approaches that can help to facilitate their own body's natural healing potential.
Deika, does not "diagnose" or "treats diseases", but instead she is able to recognize that the majority of sub-health conditions are cumulative lifestyle effects and that the underlying causes of what we call "disease" is due to improper eating, unhealthy habits, and environmental factors which cause biological imbalances leading to a weakening of the bodies' natural defense and breakdown in health.
Deika guides and teaches her clients in natural health approaches such as fasting, detoxification, dietary wellness, the use of herbs, aromatherapy, exercise, rest, sunshine, etc.
​Deika King is the creator of "Top 10 Prevention Tips for Keeping Your Breast Healthy", the 10-Day Mini-eCourse on How to Keep Your Breast Healthy using natural and holistic methods and the co-author of her eBook "Wellness Without Limits"​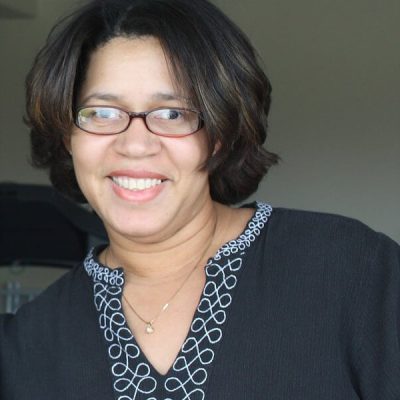 Her Professional Affiliations…
America College of Clinical Thermology
American Association of Drugless Practitioners
American Herbalist Guild
International Association of Natural Health Practitioners
Pastoral Medical Association
​Degrees/Diplomas
BS Business Management
MS Clinical Practice Management
Traditional Doctor of Naturopathy
Master Herbalist
Currently working on her PhD. in Natural Medicine
​Certification/Certificates
Advanced Clinical Thermographer-Level II
Board Certified Holistic Health Practitioner
Natural Health Practitioner
Holistic Cancer Coach
Holistic Pain Management
Allergy Testing
Nutrition Response Testing
Iridologist
Integrative Cancer Educator
Health Coach – Dr. Sears
Chinese Medicine & Oriental Fingernail & Tongue Analysis
Lifestyle Prescription® Health Coach
Licensed Doctor of Pastoral Medicine