Our In House Products
Heal Your Body Naturally
This does not represent the extent of the product we offer our clients, but it does represent some of the most commonly purchased and asked about products for improving health naturally.  If you are in need of something mores specific, please get in touch we our office.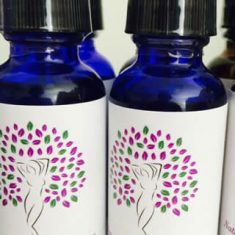 Improve breast health with our Breast Massage Oil loaded with essential oils designed to be anti-bacterial, anti-viral, anti-cancer, immune stimulant, anti-septic, anti-tumoral, detoxifying and much more. This is a great way to get familiar with your breast so that you know what is abnormal.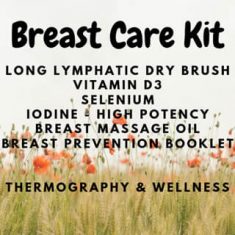 This Breast Care Kit was specifically put together to include products and items designed for the prevention of breast disease and improvement of breast health. These have worked for our clients over the years, so we want to share it with you. Share it with someone you love.
Vitamin E Cream for Breast Tenderness
This is one of our best products for breast tenderness beside herbal formulas. Breast Tenderness has been linked to a Vitamin E deficiency and this product does the job. The results our clients get from this product are immediately noticeable. So much so they can help but call and let us know.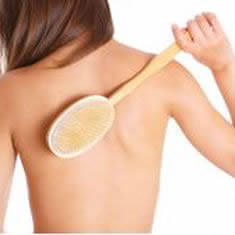 Most clients have some level of lymphatic congestion, dry brushing is an efficient way to tackle this problem. Our Dry brush has natural bristles and a detachable head for your convenience. Improvement is noticeable after a few weeks when done consistently. Comes with instructions.
Bach Flower Remedies are natural remedies designed to help with everyday emotional concerns such as fear, uncertainty, loneliness, impatience, indecision, possessiveness and much more. Each remedy is prepared based on you personal need. No side effects, safe for any age group.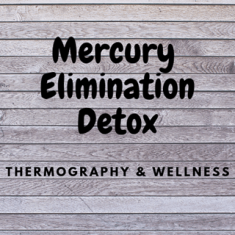 This is a great product kit for clients that currently have or have removed their mercury filled amalgams and are having toxicity symptoms or would simply like to detox to avoid further damage to their system. Re-circulation of toxins in your body can cause more damage that you can imagine.
Mineral Dead Sea Essence Salt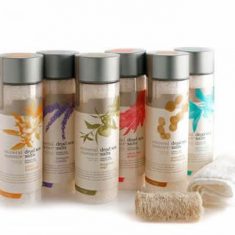 Mineral Sea Salt is a great way to elevate your mood, restore feelings of happiness and well-being that last long after the bath is over. Also a great way to remove toxins through your skin in the best way – a bath.
Breast Care Fibrocystic Homeopathic Solution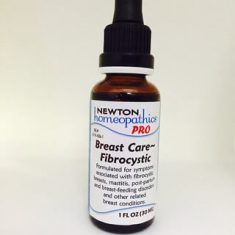 This homepathic formula was formulated to deal with symptoms associated with fibrocystic breast, mastitis, post-partum and breast feeding disorder and other related breast conditions.
Female Fibroids Homeopathic Solution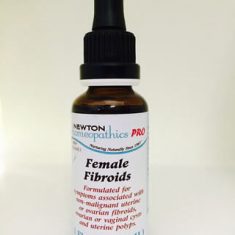 This homeopathic formula was formulated to deal with symptoms associated with non-malignant uterine or ovarian fibroids, ovarian or vaginal cysts and uterine polyps.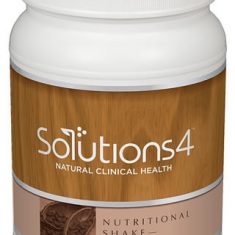 Chocolate or Strawberry: Great source of protein and a great meal replacement for anyone wanting to lose a few pounds. Natural Herbal Solution.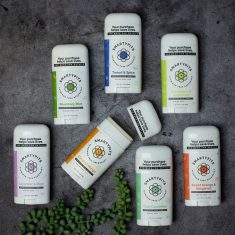 Aluminum free, Paraben free, Phthalate free, Talc free, Not tested on animals.  Options include Lavender Rose, Eucalyptus Spearmint, Sweet orange bergamot, Lemongrass Patchouli, Rosemary Mint.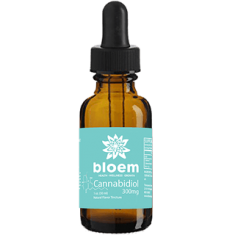 This proprietary blend of 99%+ CBD Isolate and MCT Oil is the perfect blend formulated for quick absorption and relief. The dropper is the most ideal method of delivery for people who are looking to medicate but need a smaller dose. Dosage is 450mg of CBD isolate in 30 mL MCT oil
Please give us a call to place your order. Shipping charges will be added to order once we have detailed shipping information.
If you are in town, you have the option to pick up your items, but you must let us know in advance.